William Kentridge and The Centre for the Less Good Idea
An invitation to join in surfacing, rupturing, re-reading and activating heavy histories and enduring realities
William Kentridge and The Centre for the Less Good Idea
An invitation to join in surfacing, rupturing, re-reading and activating heavy histories and enduring realities
Collaborative Residency
Presentation: Houseboy
Lecture
Film Installation
Embracing the central methodologies of The Centre for the Less Good Idea – collaborative making, free-spirited engagement with materials, the act of allowing oneself to be led by image, sound and impulse – William Kentridge and members of The Centre invite participants from across the Brown community to join in surfacing, rupturing, re-reading and activating the heavy histories and enduring realities. The Centre asks: How do we begin to look at an image collectively? What are the ways in which a visual archive – entrenched in the heavy histories – begins to speak? In provoking and surfacing the narratives embedded in these archives, it is music, performance, improvisation and collaboration that can become vital tools for re-reading images in a contemporary way.

The Brown Collaborative Residency includes The Centre's presentation of the acclaimed Houseboy in The Lindemann. Developed at The Centre for the Less Good Idea in Johannesburg, South Africa, and directed by William Kentridge, Houseboy is based on the 1956 novel by Cameroonian diplomat Ferdinand Oyono. Told through the diary of the protagonist Toundi Ondoua, Houseboy makes use of an ensemble cast to explore themes of narrative history, archival memory, and post-colonial identity through the lens of the colonised. A large backdrop produced by Kentridge - palm trees and dense foliage in black – sets the scene, and each character remains present on stage throughout while myriad live percussive sounds from just off stage, both punctuate and set the pace of the narrative.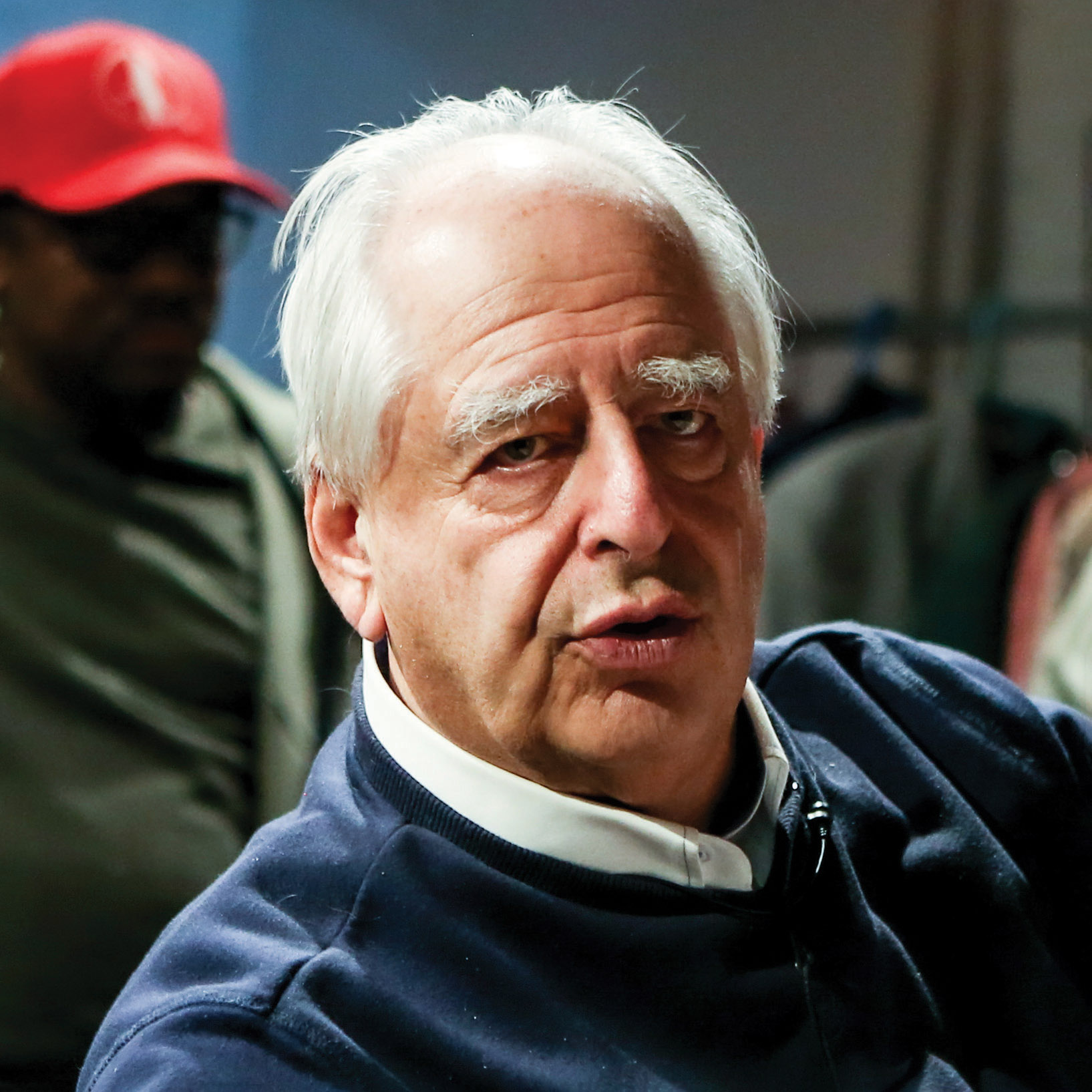 William Kentridge is a draughtsman, performer, filmmaker, and is the founder of The Centre for the Less Good Idea. Born in Johannesburg, South Africa, Kentridge is internationally acclaimed for his drawings, films, theatre, and opera productions. Embracing collaboration and cross-pollination of various media and genres, including performance, film, literature, and more, his work frequently responds to the legacies of colonialism and apartheid, within the context of South Africa's socio-political landscape.
In 2016, William Kentridge and Bronwyn Lace founded The Centre for the Less Good Idea, a space for responsive thinking through experimental, collaborative and cross-disciplinary arts practices, based in Maboneng, Johannesburg. The Centre has quickly gathered momentum and by 2022 has become a formative space for arts projects in South Africa and beyond. Between 2016 and 2022 over 400 individual performances, films and installations have been created and shown at The Centre and more than 700 artists of all disciplines have worked on projects at The Centre.