IGNITE
Brown Arts' new multi-year series of creative activations, interventions, and investigations produced by communities across Brown, Providence, the Rhode Island region, and beyond!
IGNITE
Brown Arts' new multi-year series of creative activations, interventions, and investigations produced by communities across Brown, Providence, the Rhode Island region, and beyond!
Launching with the opening of The Lindemann Performing Arts Center in October 2023, the IGNITE Series showcases a diverse array of offerings from across our Brown Arts ecosystem, including projects by students, student groups, faculty and departments, Brown alumni, Brown Arts Institute collaborations with other campus units and Artistic Innovators, as well as projects by local and regional artists and arts organizations.
"IGNITE provides a platform for catharsis, creative incubation, and exploration of the human experience."

Artistic Director, Brown Arts Institute (BAI)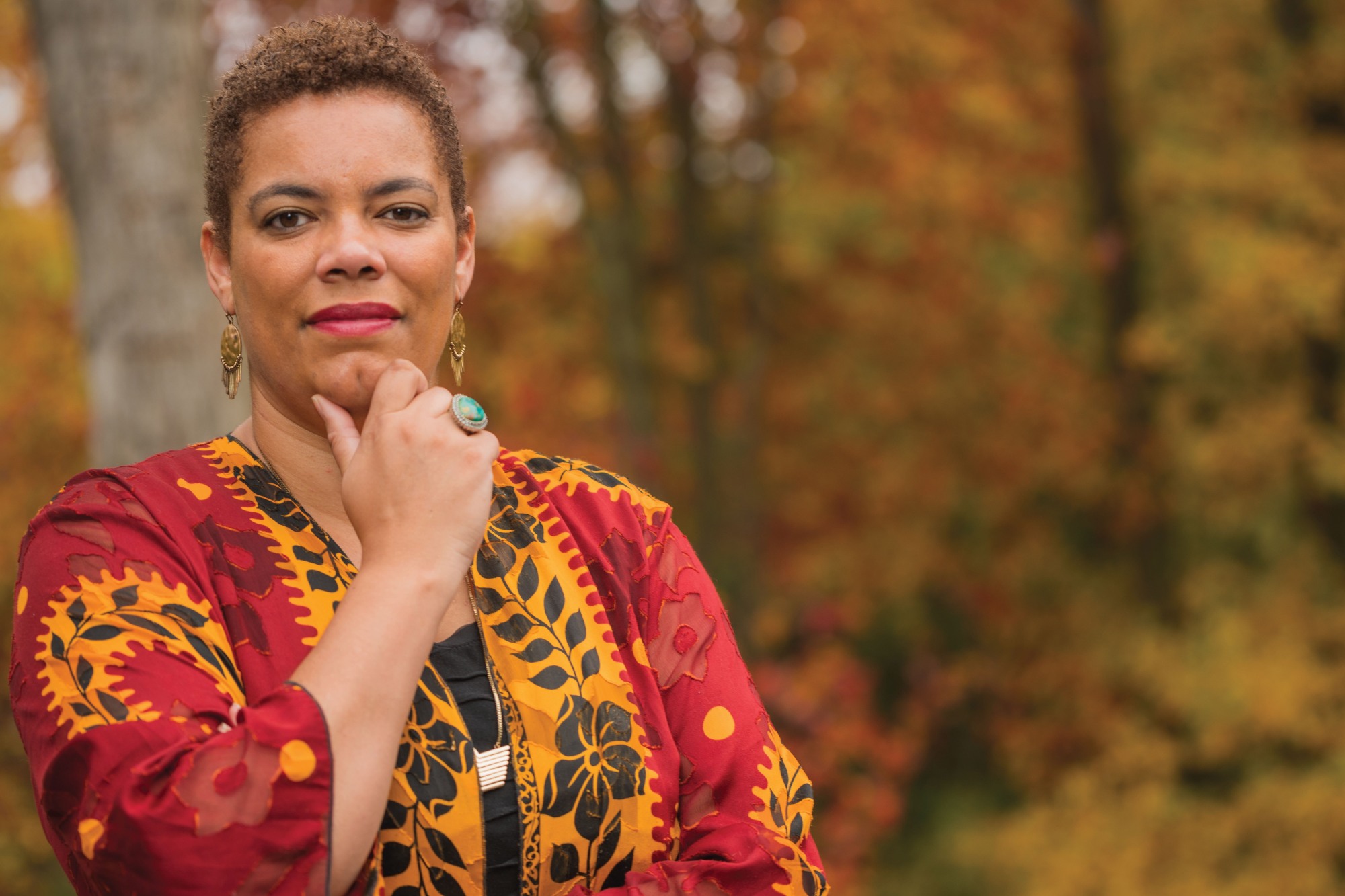 May 2023
In this moment of spring renewal across the northern hemisphere, I propose an artistic visioning for Brown University, one that I hope will evolve through partnerships, collaborations, and exchanges with artists, as well as with the various communities inside and surrounding the campus. 
I invite you to engage with a series of thoughts, statements, and questionings about the state of the Arts at Brown:
I believe the arts provide essential uplift, solidarity, and catharsis. The arts offer us fresh perspectives, provide unexpected tools for survival, inspire small or radical transformations. A question lingers: how do you manifest this essentialism on a university campus, in a city renowned for its creativity?
The leadership of Brown University has maintained an ambitious vision for the arts as an integral presence throughout our liberal arts offerings, sustaining a belief that the arts are fundamental to critical inquiry into the most important questions facing humanity around the world. How do we inspire creative projects to embody this fundamental status? 
Nourished by the flexible scope of Brown's signature Open Curriculum, arts offerings have evolved over the past decades into a vibrant ecosystem of interconnected, multi/interdisciplinary, experimental, collaborative artists, scholars, students, and faculty engaging with a rich variety of academic and artistic programs and research initiatives. How do we uplift the already rich offerings of the core arts departments: Africana Studies/Rites & Reason Theatre, History of Art & Architecture, Literary Arts, Modern Culture & Media, Music, Theatre Arts & Performance Studies, and Visual Art?
In 2021, the university established Brown Arts Institute (BAI) as a highly visible component of the Brown Arts ecosystem: a university-wide arts research enterprise, as a campus resource and catalyst, with the overarching responsibility for managing several arts facilities and related programming. 
With the building of the state-of-the-art Lindemann Performing Arts Center, we usher in a new era in Brown Arts history, in concert with the extensive creative offerings of Providence-based artists and arts organizations, and a renewed commitment to the arts by Providence city government. How do we support, amplify, and add new dimensions to the creative practices of Brown's Arts departments, faculty, students, and surrounding communities?
Through transformative architectural forms and an infusion of soul-sustaining light, The Lindemann Performing Arts Center, located at the heart of Brown University's campus, inspires an equally nimble boundary-pushing programmatic response and artistic visioning. 
The shapes, the modes, the dynamism of The Lindemann, combined with the benefits of the Open Curriculum, encourages a symbiotic, creative, peopling of space that must be sustained programmatically, regularly built and rebuilt with care, and responsibly resourced.
In response to this powerful architectural prompt, we seek to challenge and reimagine the parameters of how Institutions:

sustainably uplift the work of innovative artists
provide a place of refuge for artistic exploration
invite artists to collaborate with campus communities (students, faculty, scholars, staff, surrounding communities) to participate in, learn from, and, in turn, evolve this endeavor over extended periods of time

In a spirit of reciprocity, we seek to: 

regularly convene a fluid collective of artists (Artistic Innovators) courageously extending disciplinary boundaries in response to critical social issues
provide incubator space and time for engaged research, safe risk-taking and failure; for experimentation, idea generation, skill building, and fruitful exchange
open access to:

teaching and curricula-building opportunities on campus (as Artist@Work instructors, Lecturers, Professors of the Practice, tenure-track Professors)
research support (undergraduate and graduate Research Fellows)

create a paid, flexible ArtsCorps to:

support BAI, and other art-makers across campus and Providence, to actualize projects in The Lindemann, Granoff, public art spaces, and other on/off campus venues
support the artistic, developmental and managerial needs of the Artistic Innovators

invite contributions created by the Artistic Innovators - creative provocations, large scale imaginings, investigations, interventions, moments of varying degrees of completeness - to form the core of BAI's programmatic offerings going forward and propel the launch of the Brown Arts IGNITE Series in Fall 2023
evolve IGNITE into a diverse, rich Series featuring projects proposed by campus and Providence-based artists and collaboratively actualized by BAI with the support of a robust ArtsCorps
Nearly a decade ago, on the 250th anniversary of its founding, Brown developed a strategic plan in which "Cultivating Creative Expression" was identified as an institutional priority. Since that time, considerable progress has been made to establish the arts as both a key academic pillar at Brown and a national model of integrative, interdisciplinary teaching, scholarship, and practice. In Fall 2023, the Brown community will celebrate yet another remarkable milestone for the arts: the opening of The Lindemann Performing Arts Center.
In the spirit of collaboration, Brown celebrates the opening of The Lindemann not as a single event, but as a multi-year series of activations, interventions, and investigations produced by creative communities across Brown and beyond. The Brown Arts IGNITE Series - launching in October 2023 (aligned with the public opening of The Lindemann) and running through December 2024 - will demonstrate to national, and indeed global, audiences the high ambitions, creative curiosity, and dedication to meaningful social impact that Brown University is able to express through this extraordinary new arts venue.
To this end, the Brown Arts IGNITE Series proposes that art, artists, and artistic projects, along with arts-based research, can brilliantly lead the next phase of community-wide thinking around key integrative themes "important to society, now and in the future."
Affirm, celebrate, and promote the value of the arts and arts research in higher education, at Brown, and in our broader society
 
Demonstrate the myriad ways in which the artistic projects, and arts-based research, can be impactful tools to highlight societal challenges, advance community priorities, and influence positive outcomes for participants and non-participants alike
 
Showcase the artistic work of Brown faculty, students, staff, and alumni through innovative programs, events, and curricula that make full use of The Lindemann's capabilities
 
Support a collective of distinguished artistic innovators eager to use The Lindemann, in collaboration with BAI, as a unique canvas for commissioned and curated performances, installations, and activations that address some of society's most pressing concerns
 
Measure social impact through direct and meaningful engagement with Providence and Rhode Island arts communities, as well as national and international arts communities
"Art is not simply entertainment. It is a catalyst for creativity, discovery, and innovation that helps us better understand the world around us."