Tanya Tagaq
A series of ongoing projects that express deep engagement with the Land and advocacy for Indigenous peoples
Tanya Tagaq
A series of ongoing projects that express deep engagement with the Land and advocacy for Indigenous peoples
Collaborative Residency
Commission: Music & Film
Artist and activist Tanya Tagaq engages with Brown communities through a number of ongoing projects that express her deep engagement with the Land and advocacy for Indigenous Peoples. Tanya's Collaborative Residency includes an extension of her filmmaking collaboration with director Chelsea McMullan (filming in Nunavut and a screening of Ever Deadly, 2022); a reading of her best-selling novel Split Tooth (2018); performances of collaborative music-making and new commissions with Kronos Quartet and Inuit throat singing choir; and the sharing of an immersive animation of the Land in different seasons co-created with digital artist Driftnote.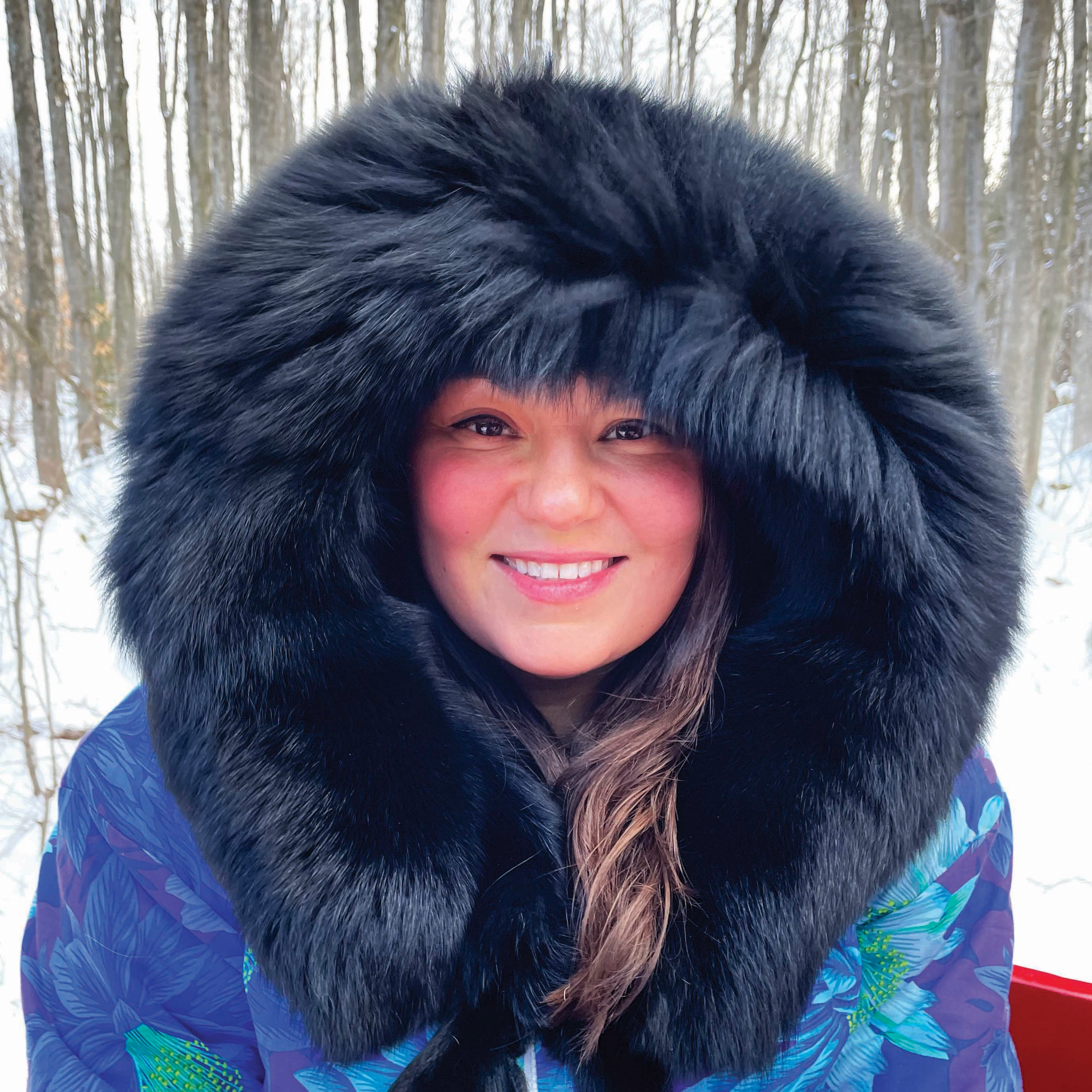 From Ikaluktutiak (Cambridge Bay, Nunavut), internationally-celebrated artist Tanya Tagaq is an improvisational singer, avant-garde composer and bestselling author. A member of the Order of Canada, Polaris Music Prize and JUNO Award winner and recipient of multiple honorary doctorates, Tagaq is an original disruptor, a world-changing figure at the forefront of seismic social, political, and environmental change.
Ever Deadly
"Ever Deadly weaves concert footage with stunning sequences filmed on location in Nunavut, seamlessly bridging landscapes, stories, and songs with pain, anger, and triumph — all through the expressions of Tanya Tagaq, one of the most innovative musical performers of our time." National Film Board of Canada.
Split Tooth
Veering back and forth between the grittiest features of a small arctic town, the electrifying proximity of the world of animals, and ravishing world of myth, Tanya Tagaq explores a world where the distinctions between good and evil, animal and human, victim and transgressor, real and imagined lose their meaning, but the guiding power of love remains. Haunting, brooding, exhilarating, and tender all at once, Tagaq moves effortlessly between fiction and memoir, myth and reality, poetry and prose, and conjures a world and a heroine readers will never forget.
Sivunittinni
('the future ones')
"My hope is to bring a little bit of the land to future musicians through this piece. There's a disconnect in the human condition, a disconnect from nature, and it has caused a great deal of social anxiety and fear, as well as a lack of true meaning of health, and a lack of a relationship with what life is, so maybe this piece can be a little bit of a wake-up." -Tanya Tagaq (Composed for 50 For The Future: The Kronos Learning Repertoire)