Cohen Gallery is located in the Granoff Center for the Creative Arts at 154 Angell Street. 
On View 
Marking Time: Art in the Age of Mass Incarceration
September 16 – December 18, 2022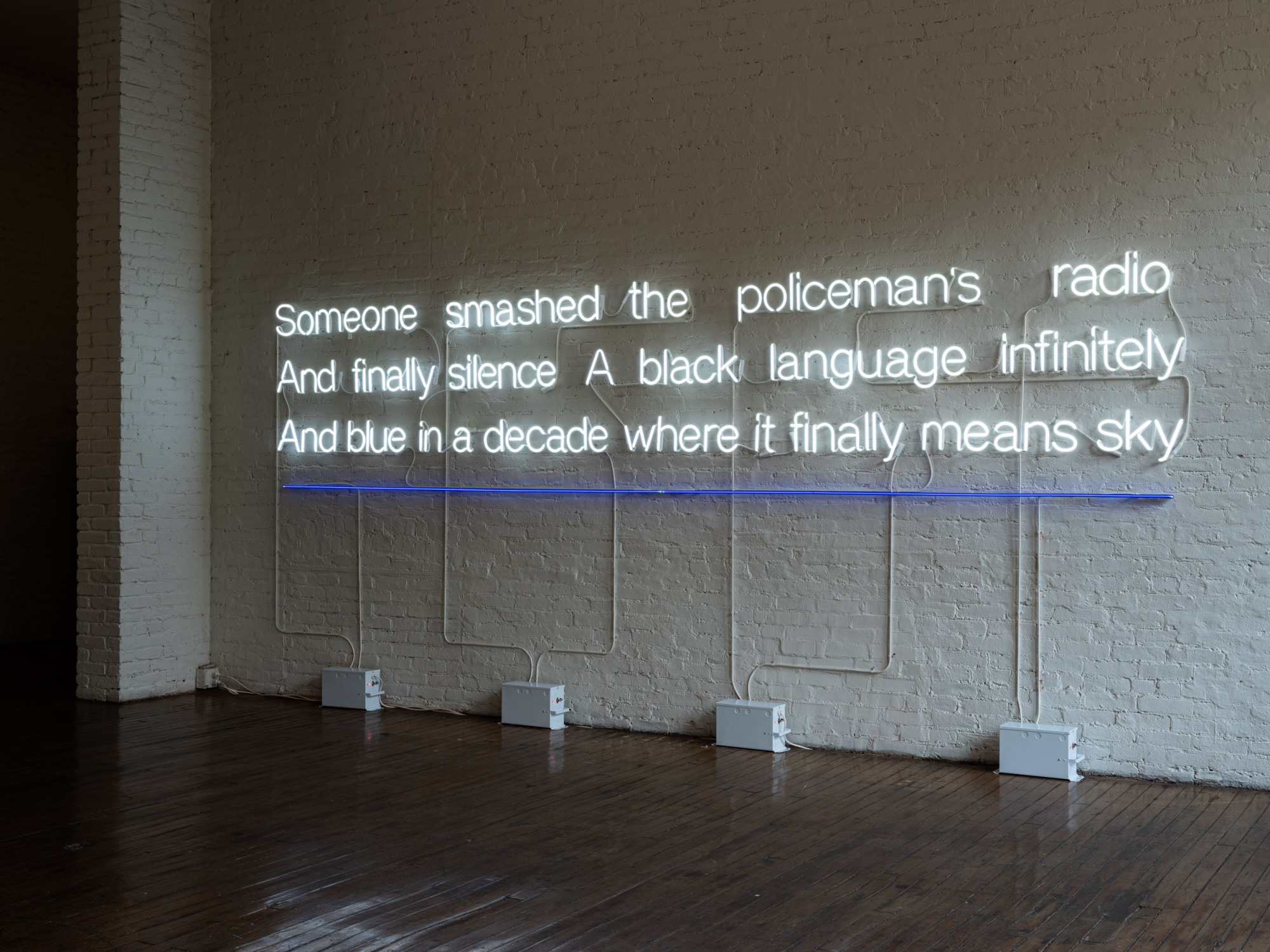 Marking Time: Art in the Age of Mass Incarceration explores the impact of the US prison system on contemporary visual art. This exhibition highlights artists who are or have been incarcerated alongside artists who have not been incarcerated but whose practices interrogate the carceral state. Seen together, their works reveal how punitive governance, predatory policing, surveillance, and mass imprisonment impact everyday life for many millions of people. Art made in prisons is crucial to contemporary culture, though it has been largely excluded from established art institutions and public discourse. Marking Time aims to shift aesthetic currents, offering new ways to envision art and to understand the reach and devastation of the US carceral state.
The artists in this exhibition reveal how incarceration transforms the fundamentals of living—time, space, and matter—and reimagine these changes to create new aesthetic possibilities. Their artworks illuminate what curator Dr. Nicole R. Fleetwood calls "carceral aesthetics," relational and artistic experiments that challenge the "inside/outside" logic of imprisonment. Such practices resonate with recent trends in relational art, histories of Black radical aesthetics, political art, and the creative traditions of earlier eras of captive people. Carceral aesthetics foregrounds innovative modes of relating that refute the dehumanization, isolation, and erasure that prisons engender.
Marking Time: Art in the Age of Mass Incarceration is organized by Dr. Nicole R. Fleetwood, NYU Professor of Media, Culture, and Communication, with exhibition coordinator Steven G. Fullwood and the assistance of graduate researchers Anisa Jackson and Xavier Hadley. The exhibition is presented across the Bell and Cohen Galleries at the Brown Arts Institute in collaboration with the Department of Africana Studies / Rites and Reason Theatre, and will be accompanied by a dynamic series of public programs. Visit the Bell Gallery website for more information.
Exhibiting artists
Cohen Gallery
American Artist
Russell Craig
Ronnie Goodman
William B. Livingston III 
Sable Elyse Smith 
Bell Gallery
Cedar Annenkovna
Mary Enoch Elizabeth Baxter aka Isis Tha Saviour
Sara Bennett
Conor Broderick
Keith Calhoun
Susan Lee-Chun 
Daniel McCarthy Clifford
Tameca Cole
Larry Cook
Halim Flowers
Henry Frank
Maria Gaspar 
Dean Gillispie
Gary Harrell
James "Yaya" Hough
Ashley Hunt
Jesse Krimes
Mark Loughney
Ojore Lutalo
Chandra McCormick
C.A. Massey
George Anthony Morton
Jesse Osmun
Jared Owens
Rowan Renee
Gilberto Rivera
Billy Sell
James Sepesi
Todd (Hyung-Rae) Tarselli
Jerome Washington
Aimee Wissman
Send thoughts on the exhibition or messages for the artists to: markingtimeart@gmail.com.
Please join us for our upcoming programs. All events are free and open to the public:
Artist panel with Mary Enoch Elizabeth Baxter, Mark Loughney, and Jared Owens, moderated by Dr. Nicole R. Fleetwood
Friday, September 16, 6–7pm
Martinos Auditorium, Granoff Center for the Creative Arts
Opening reception
Friday, September 16, 7–9pm
Bell Gallery, List Art Center
Artist-led tours for families
Saturday, September 17, 1–3pm
Bell Gallery, List Art Center
Sable Elyse Smith visiting artist talk (presented by the Department of Visual Arts)
Wednesday, November 2, 5–6pm
List Art Center, Room 120

Major support for Marking Time: Art in the Age of Mass Incarceration is provided by the Mellon Foundation and the Art for Justice Fund, a sponsored project of Rockefeller Philanthropy Advisors. Additional funding is provided by NYU Steinhardt School of Culture, Education, and Human Development; NYU's Department of Media, Culture and Communication; and Brown University. 
Cohen Gallery is located in the Granoff Center for the Creative Arts at 154 Angell Street. 
Gallery Hours:
Monday–Friday Fri 9am–10pm
Saturday 12pm–6pm
Sunday 12pm–8pm