Cohen Gallery is located in the Granoff Center for the Creative Arts at 154 Angell Street. 
On View 
April 4 - June 10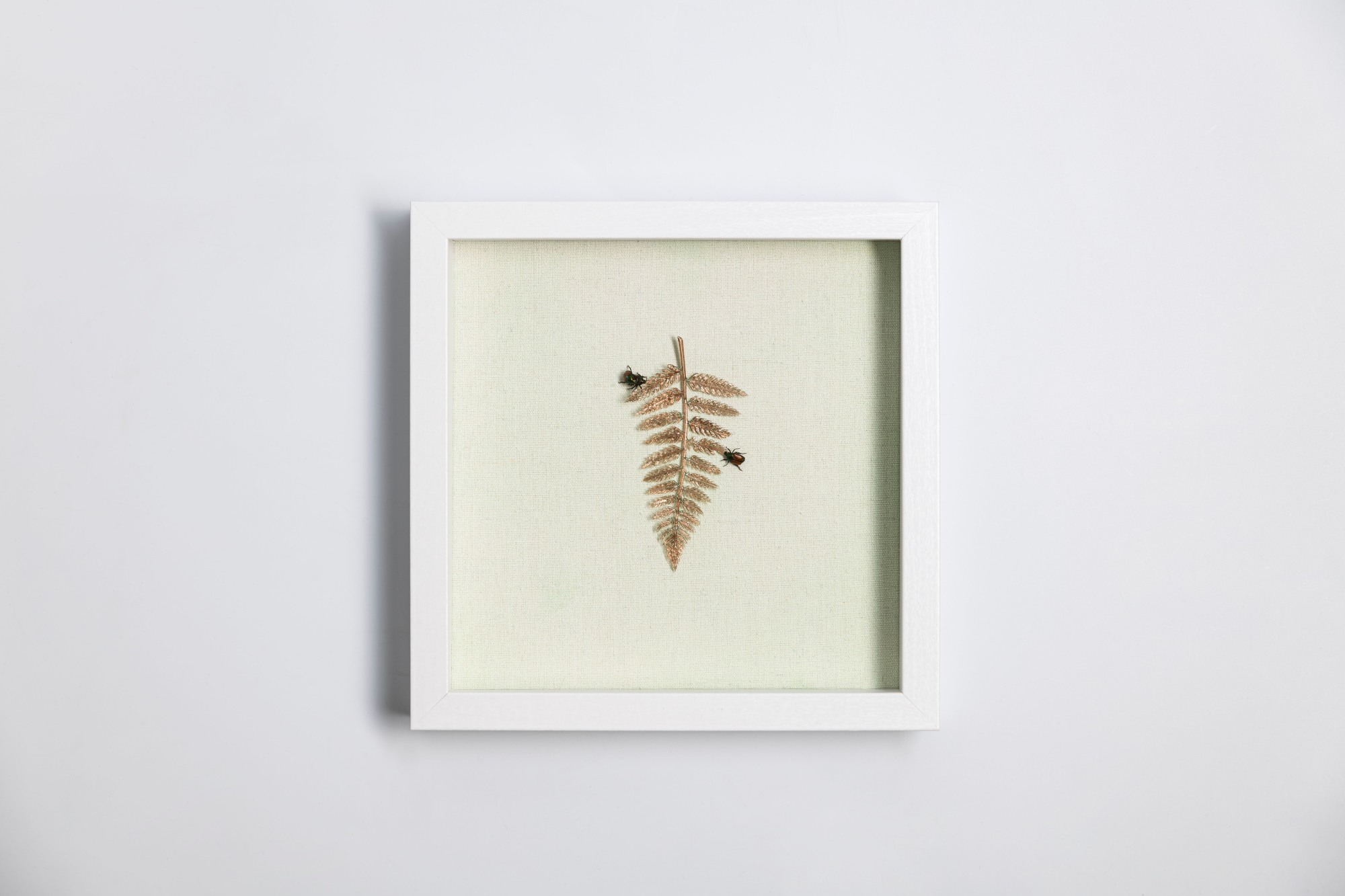 Re-Examining Conservation: Questions at the Intersection of the Arts & Sciences, is the first exhibit in the Creature Conserve Biennial, a series of exhibits celebrating the work of artists, writers, and creatives around the globe who are combining art, science, and traditional ecological knowledge to study, celebrate and protect animals and their habitats. Each exhibition in the series—Re-Examining Conservation, Re-Imagining Conservation, and Re-Populating Conservation—asks a different series of questions in an attempt to move us all closer towards successful conservation.
This first exhibit in the series, Re-Examining Conservation, invites guests to examine how, where, and why each of us may seek to establish "a biological balance" in our human-animal relationships. Each painting, poem, print, sculpture, video, and more raises the question, "what is conservation."Each artist tackles the same challenge: how to visualize the complex relationships between humans and animals. 
The exhibit is curated around a series of specific, more targeted questions encouraging the viewer to re-examine what conservation is (or is not) from multiple perspectives. In Basement Buds, for example, Rhode Island based artist Eleanor Olson addresses the question: How are we sharing space (or not sharing space) with animals and their habitats? Their work takes a close look at the insects that occupy our homes and makes their "invisible" presence in our everyday life visible through diagrams, vignettes, and magnifying lenses. Mashpee Wampanoag ceramic artist, Haley Johnson, addresses the question: How do we tell the stories of conservation? The repetitive patterns of their ceramic vessel, Holding Tank, represent the time, care, and dedication required to relay and receive knowledge and the importance of traditional storytelling in sustainable Indigenous culture and visibility. 
Several artists take a close look at the science of conservation, asking: How does science inform our understanding of what needs to be done to slow or reverse the tide of extinction? In Elevation Change, Colorado-based artist Faith Williams Dyrsten shares her experiences as a  field researcher studying pollinator conservation with the Rocky Mountain Biological Laboratory in Crested Butte, Colorado. The interactive painting explores the use of moving visual elements to represent the arc of time in nature, and uses a gear system to allow the viewer to insert themselves into the complex system of environmental factors.
The final question in the exhibit creates space for further inquiry: What questions should we be more persistent in asking about conservation? With his piece, Owls in Imperial Valley, illustrator Franco Zacharzewski asks viewers to consider the implications of safeguarding land for conservation while also addressing a growing need for food security. Lynsea Montanari, a Narragansett artist, asks us to see the ocean in ourselves and ourselves in the ocean through her untitled painting. "We are the world", she states with this piece. With that knowledge, in what ways must we change our actions to better take care of everyone in this world?
As artists and viewers ask and answer these questions together, we build a collective answer to the overarching question: What is conservation? Together we have the power to shape conservation into a practice that is more accessible, meaningful and relevant to all. 
Re-Examining Conservation includes artworks by Adam Moreno; Angel Smith, Narragansett; Anna Garrett; Bohie Paleck; Carina Cheung; Deepika Nandan & Jeanne Dodds; Derek Russell; Duncan Berry; Eleanor Q. C. Olson; Emily Poole; Eunhyung Chung & Shiqi Wu; Faith Williams Dyrsten; Franco Zacharzewski; Haley Johnson, Mashpee Wampanoag; Jenn Houle; Kathy Hodge; Leslie Bostrom; Lynsea Montanari, Narragansett; Rachel Berwick; Sheida Solemani; Tina Tryforos; and Tom Henderson. The exhibition is curated by Heather McMordie, Creature Conserve Arts Curator, with support from Haley Johnson & Lynsea Montanari, Creature Conserve Curatorial Scholars. Learn more about Creature Conserve at www.creatureconserve.com 
Creature Conserve is working in conjunction with Tomaquag Museum's Indigenous Empowerment Network (IEN) in efforts to further amplify the voices of the Indigenous community in Rhode Island. To learn more about IEN, visit https://www.tomaquagmuseum.org/ien 
Re-Examining Conservation is accompanied by a symposium on Friday, April 22 and Saturday, April 23 organized jointly by Brown University's Animal Studies Group and Creature Conserve. For more information about the symposium please visit events.brown.edu
Gallery Hours
M-F 9am - 10pm
Sat 12pm - 6pm
Sun 12pm - 8pm